The Weinland Park Collaborative is a distinctly separate entity from the Weinland Park Community Civic Association. A partnership of more than a dozen agencies and organizations, the Collaborative engages the residents and Civic Association members in order to learn what people believe can best improve their neighborhood. The member agencies and organizations coordinate and jointly support a variety of projects to leverage assets and meet needs.
Read more about the Collaborative on The Columbus Foundation's website.
We work collaboratively to improve the quality of life in the Weinland Park neighborhood of Columbus, Ohio.
The Weinland Park Collaborative (WPC) is a partnership of public, non-profit, philanthropic, civic and educational organizations and businesses. Launched formally in 2010, the WPC leads a placed-based initiative with a broad approach to urban neighborhood revitalization. In consultation with neighborhood residents, the WPC's partner organizations have supported programs and activities in housing, public safety, education, employment, health, youth development, and resident engagement.
The WPC is not incorporated and has only one part-time staff member. Its work is carried out through its partner agencies and organizations. Each partner retains its own resources and decision-making, but is informed by the work of other partners and the neighborhood's needs.
The WPC has worked closely with the Weinland Park Community Civic Association and other neighborhood groups to support resident enpowerment in Weinland Park's transformation to a true mixed-income neighborhood and to create opportunities for volunteer service and recreation that build a sense of community.
New video shows progress made in Weinland Park
The Columbus Foundation commissioned a four-minute video, released in January 2019, showing the progress in Weinland Park and discussing the challenges of fostering a diverse, mixed-income neighborhood.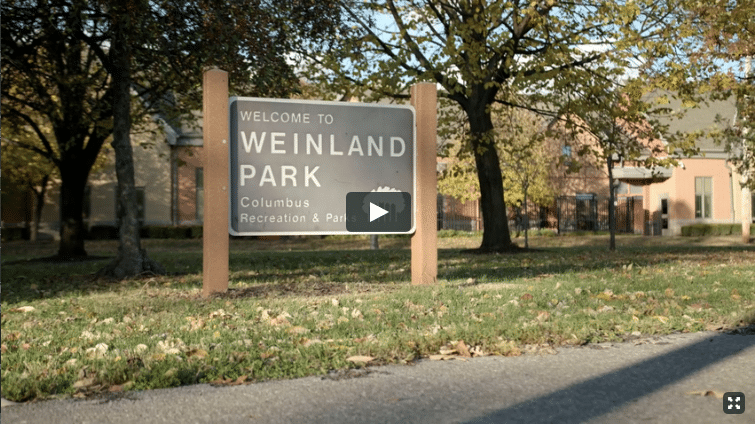 Progress Reports
Read about the organization and its work since it was founded in 2010. With lots of wonderful photos of the neighborhood, and plenty of general information about our community, this is worth a look!